Festivals
The Service has a visible presence at several festivals across the county to help it to engage with all of the communities within Nottinghamshire and foster good relations, it is only through taking action to reach all parts of Nottinghamshire's population can the service achieve its aim of creating safer communities. The services attendance helps it raise awareness of; fire safety, careers at NFRS and promote our services to the audiences attending. The conversations the Service's staff have with attendees at these events along with the promotional materials used and the advertising within associated media has a powerful impact to help to reach different groups of people within the community served. The main festivals attended by the Service, include but are not limited to:
Nottingham Mela
An Asian Arts festival based in Nottingham credited as being one of the most important events in defining British Asian identity celebrating culture through food, music and entertainment. The event is attended by many communities from an Asian Heritage and is a powerful tool in empowering those communities but also becoming more popular with people from other backgrounds.
Cultural Festival
With the purpose of celebrating the diverse cultures of the different communities in Nottingham the Nottingham Cultural Festival is an annual event which first took place in 2019, featuring in the festival are, various food and drink stalls, Mehndi, face painting, inflatables and funfair rides.
Nottingham Carnival
The Caribbean Carnival in Nottingham began in 1970. A group of West Indians, mainly from the island of St Kitts, held a carnival parade in the Meadows and this became a major annual event for Nottingham's black community. The event comprises live performances from the main stage, a carnival parade, music tents, workshops, stalls, a funfair and there truly is something for everyone!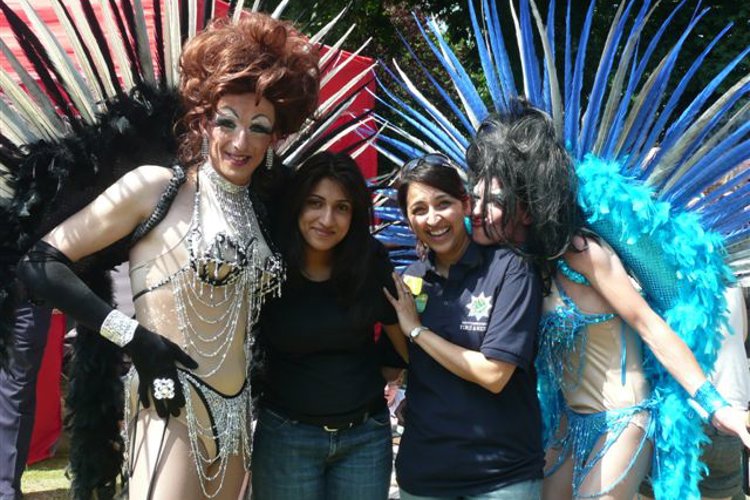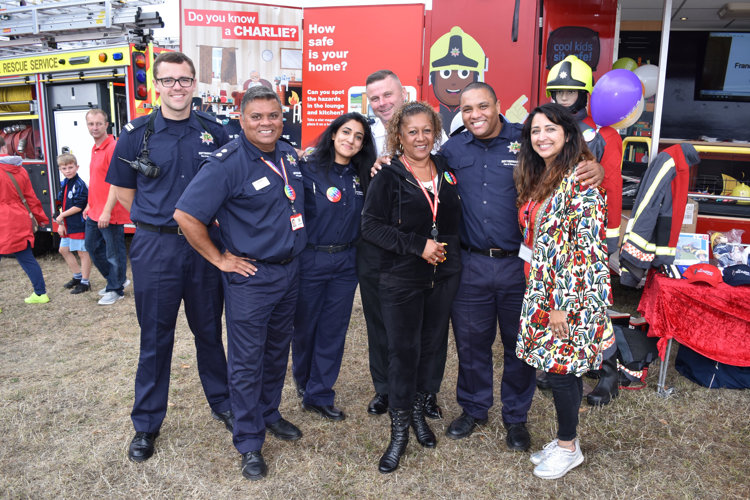 Nottingham Pride
Held for the first time in 1997, has grown each year since, now is a day of LGBTQ visibility. Each year the Service is proud to sponsor the event and lead the parade with a fire engine and show its visible support for LGBT communities.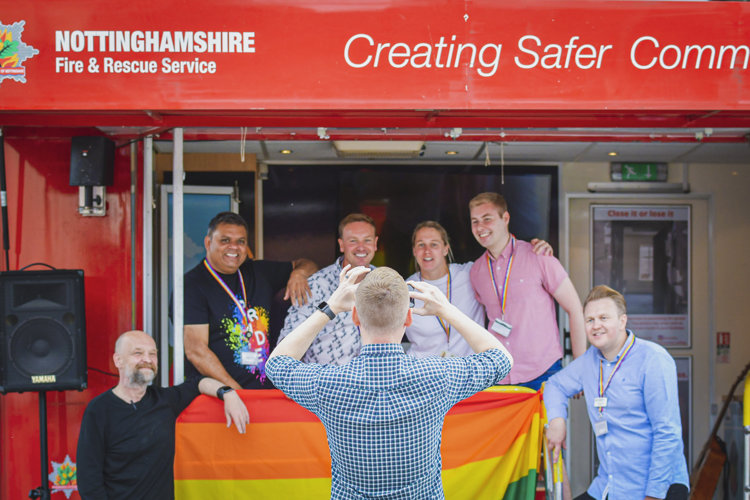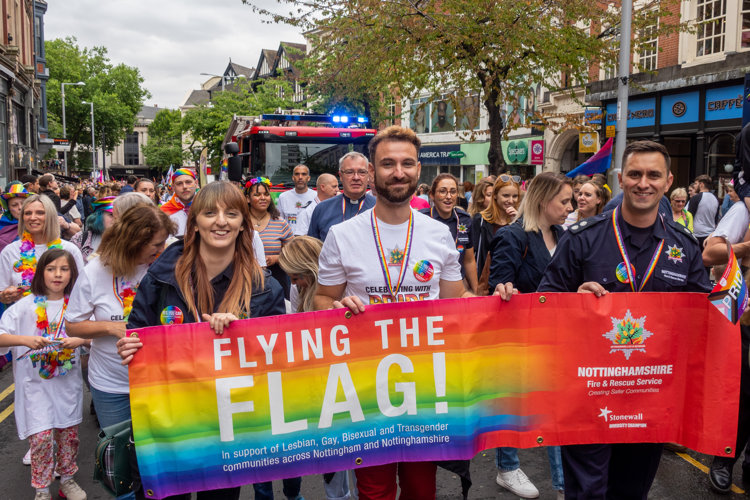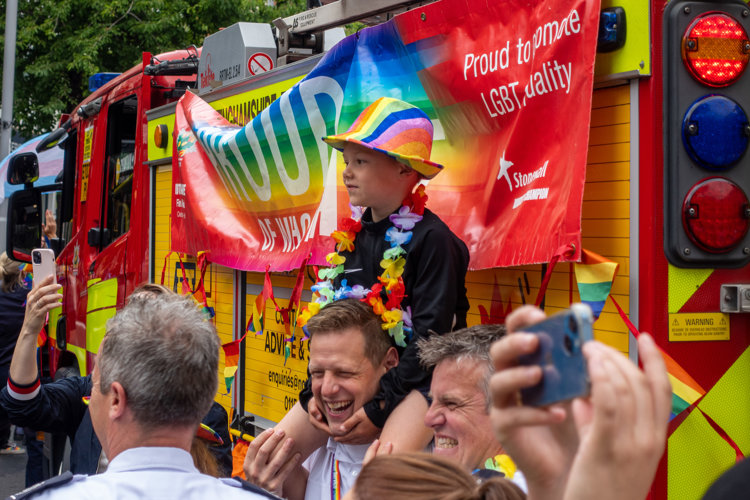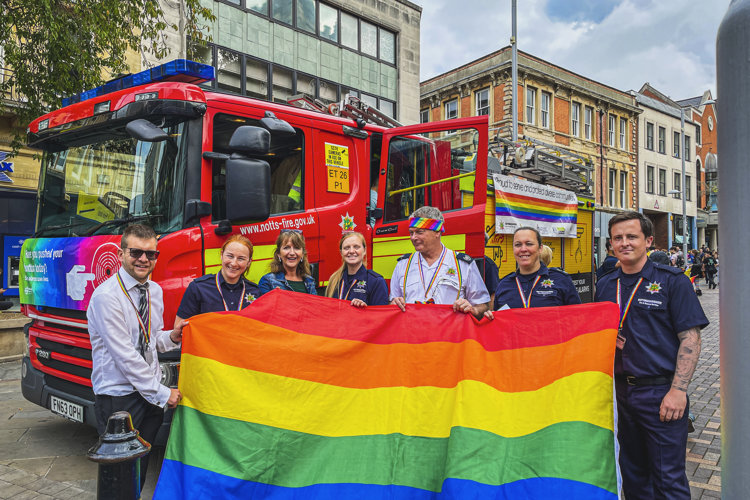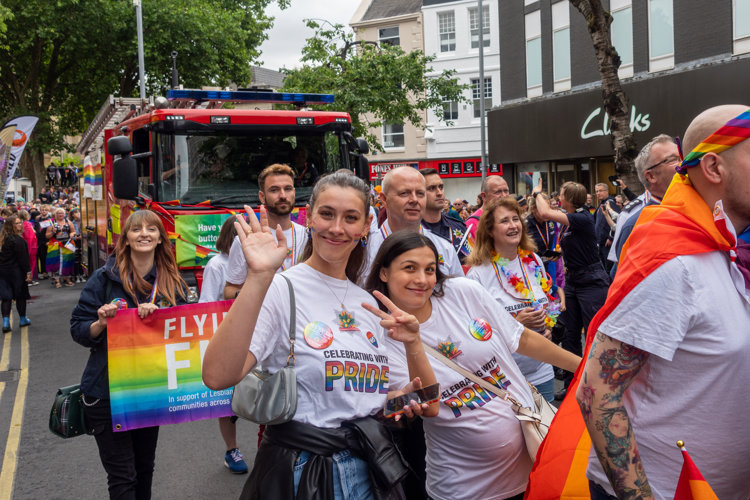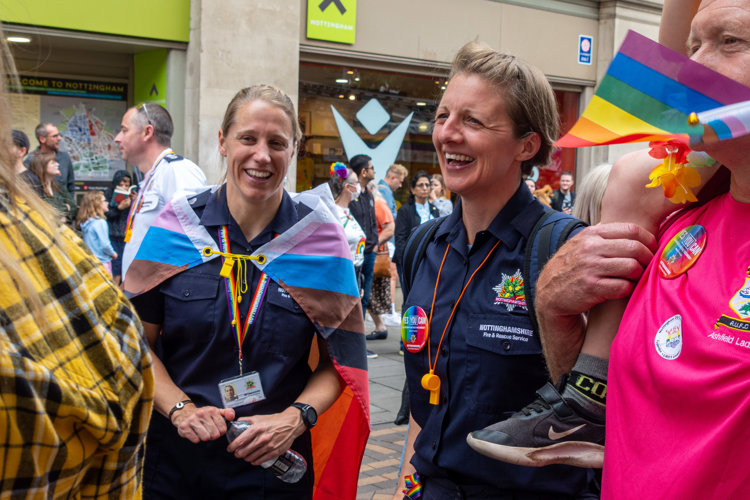 Worksop Pride
Founded in 2016, highlighting the progress made particularly in terms of LGBT equality and raising awareness of inclusion issues. The Service is a proud sponsor, participant in the parade and stall holder.