Protection
Our protection work is focused on keeping people safe from fire in the buildings they live and work in. This includes business premises, hospitals and care homes, high-rise buildings and apartment blocks. Our Protection department oversees a programme of activities and is responsible for enforcing fire safety legislation.
We work with businesses, landlords and those responsible for public buildings or other non-domestic properties to make sure they understand their responsibilities and comply with safety regulations.
We carry out inspections, give advice and, where necessary, serve enforcement notices to make sure buildings are as safe as they should be.
During 2021 / 2022, we completed:
559 full fire safety audits and supported 119 business safety audits
225 follow-up inspections
795 building consultations
694 specific activities which include post-fire follow-up visits, complaints and business reassurance advice.
341 licensing consultations
1 prosecution
During the same period, we attended: 
3% fewer non-domestic false alarms than we did in 2020/21, and 20% fewer non-domestic false alarms than we did in 2019/20
70% more lift rescues than we did in 2020/21, however the number of lift rescues remained the same compared with 2019/20
During the first year of the pandemic the strict 'lockdown' restrictions resulted in far fewer calls to the Service to release people trapped in lifts. Once restrictions eased, from the second quarter of 2021, the numbers of calls for lift rescue rose again, back to near pre-pandemic levels.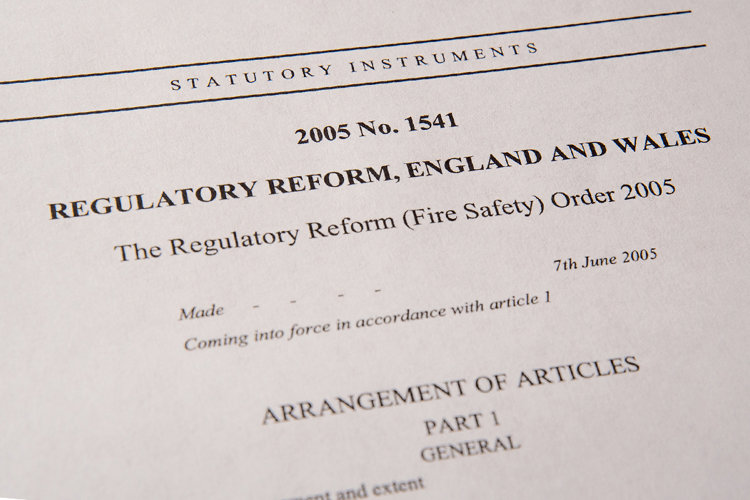 This year we completed a thorough review of the risk-based inspection programme, to make better use of our resources by focusing on the highest risk premises.
Work has continued to improve fire safety standards in non-domestic premises across the county. We work in collaboration with other regulators including Building Control, Environmental Health, the Health and Safety Executive, Nottinghamshire Police, the Care Quality Commission, Ofsted and the Food Standards Agency, to ensure the best possible outcomes.
We have upheld our statutory function as the regulator of fire safety standards and have issued 14 enforcement notices, and nine prohibition notices to premises where safety standards were deemed unacceptable.
We have continued to provide advice to companies who have business premises within more than one fire and rescue service area through the Primary Authority Scheme.
As part of our statutory duties to support businesses, our Business Education Advocates continued to provide guidance, support and advice on fire safety matters, using various platforms including our website and social media, working with business owners to improve standards.
We have continued to focus on reducing attendances at false alarms, particularly at businesses and industrial sites, through working with owners and changing the ways we work.
We have participated in the building consultation processes of major construction projects across Nottinghamshire, to ensure fire safety requirements are addressed. These include the redevelopment of office premises in the city.
Since August 2019, we have been working to make our multi-occupancy residential buildings safer as part of our partnership with Nottingham City Council.
Our Joint Audit and Inspection Team uses the combined statutory powers of the Council and the fire service to inspect and assure safety standards across all areas of these buildings.
During the pandemic, we placed greater focus on high-rise residential buildings, maximising our capacity to safely inspect these buildings, and we worked with partners to address any issues.
We continued to work closely with local authority Safer Housing teams and Building Control to improve the standards of several high-risk premises in Nottingham.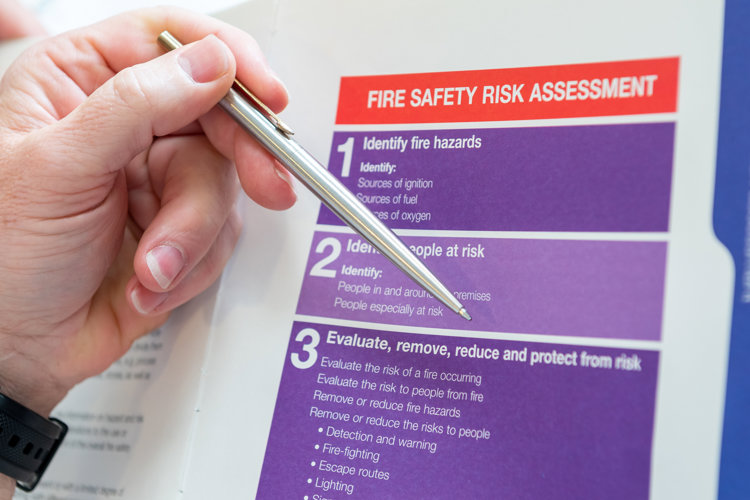 We work collaboratively with Nottingham City Homes, providing advice and guidance on the retrofitting of sprinkler systems. These have now been fitted in all Nottingham City Homes high-rise blocks.
Throughout 2021/22, we worked hard to increase our capacity to inspect non-domestic properties. During the lifetime of the Strategic Plan, we have developed a fire auditors' qualification aligned to the National Fire Chiefs Council (NFCC) competency framework. All our operational supervisory managers are expected to complete this qualification, after which they are legally warranted to undertake fire safety checks.
We continue to develop specialist skills and formal qualifications within our teams so we can meet the challenges of the future. This includes training two fire safety engineers and undertaking specific courses related to cladding and safety in high-rise premises.
If you would like any advice or information on free fire safety workshops for your business, please contact:
Business Support Team
Highfields Fire Station
Hassocks Lane
Beeston
Nottingham
NG9 2GQ
Advice Line: 0115 838 8205