Case studies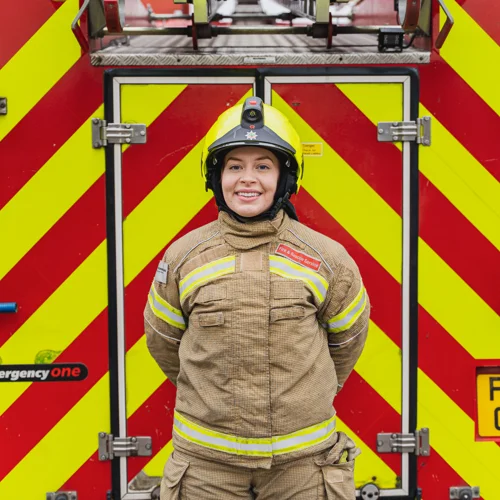 Megan Cox, On-Call Firefighter at Newark Fire Station:
"I joined Newark Fire Station as an On-Call Firefighter in 2017.
When I joined, my primary employment was a Dental Nurse at a local practice, and I provided fire cover around this.
I've learnt a lot through my time in the fire service, including picking up new skills but also working on areas that may need improvement.
The role as an On-Call Firefighter is hugely varied and fast paced, and at times it does push you to your limits, however it is incredibly rewarding and worthwhile.
If you are thinking about becoming an On-Call Firefighter, I would recommend going down to your local station to learn more about the role and meet people who you may be working with."
Leigh Curtis, Crew Manager at East Leake Fire Station.
"Prior to joining the Service I had always wanted to carry out an active and worthwhile job.
I had started working at a company across the road from the East Leake Fire Station and I could see the fire engine turning out to incidents from my window – this is when I started to wonder whether this could be an exciting job to do.
Fast forward and I am now a Crew Manager there, as well as a Watch Manager at Arnold Fire Station.
The best part of the job is that you never know what incident you're going to be attending.
When the alarm sounds you start to wonder what has happened and all you want to do is go and help people.
To anybody thinking of joining us, I would simply say do it, as you will absolutely love it.
You are forever learning new skills and helping people within your local community in their time of need which is extremely rewards, and whilst it is a big commitment, it's worth it to get paid for doing a job you love!"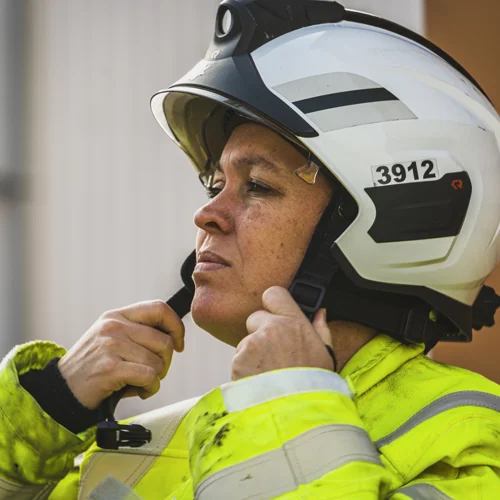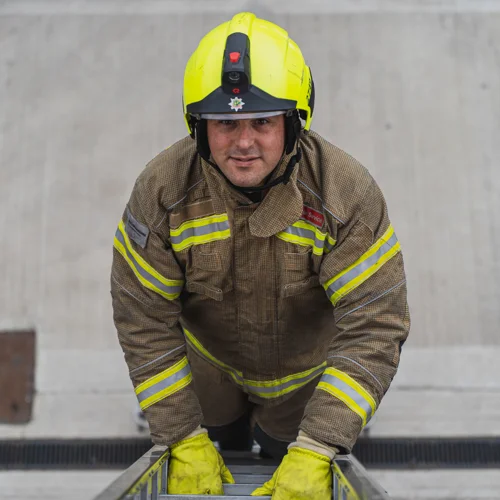 Dan Harrison, Firefighter at Collingham Fire Station:
"When your pager goes off and you respond to station you never know what you're going to.
Each job is different and requires different skills.
My favourite thing about being an On-Call Firefighter is that I have the chance to get out in my local community and to make a different on fire prevention and education.
The job demands a lot of physical and mental strength, so I would recommend being as fit as possible.
Training school is very demanding but it is all within reach if you're dedicated and embrace all the challenges you may face along the way."
Patrick Holland
Chantelle Haywood
"My favourite part of working in the fire service is working with a great team and helping people in my local community.
"If you are wanting to join the Service I would recommend going to your local station and meet the people you will be working with on station. They give you good advice and you can get to know them and start to become part of a team.
"I am currently going through my phase 2 training for the RAF Regiment Reserves, and there are a lot of skills which are transferable between both roles. I am able to follow instructions when helping keep people safe as well as staying calm in some challenging and stressful situations."