Edwinstowe work collaboratively with Dukeries young people's centre
Posted on 21 September 2023
Firefighters on red watch at Edwinstowe Fire Station have been working with the Dukeries young people's centre for over a year and have recently delivered a three week course to young people under Nottinghamshire Fire and Rescue Service's community befriending scheme.
The pilot course gave a group of 15-year-olds from the Dukeries an insight into what the Fire and Rescue Service is all about.
To start off, young people got an introduction into what the fire service does, learnt about the different job roles, were given fire kit and learnt how to carry out a Safe and Well visit.
Throughout the course, young people had ago at hose running, learnt about different pieces of equipment on the fire appliance and used water throwlines.
The course also included a session on fire prevention, learning all about the dangers of drink driving, and what to do if you see someone in trouble in the water.
At the end of the course, they took part in their own pass out parade, similar to what our firefighters get after their training course before going out onto one of our fire stations. This ceremony saw the junior firefighters parade on, demonstrate a drill, deliver a presentation about what they have learnt and receive their certificates.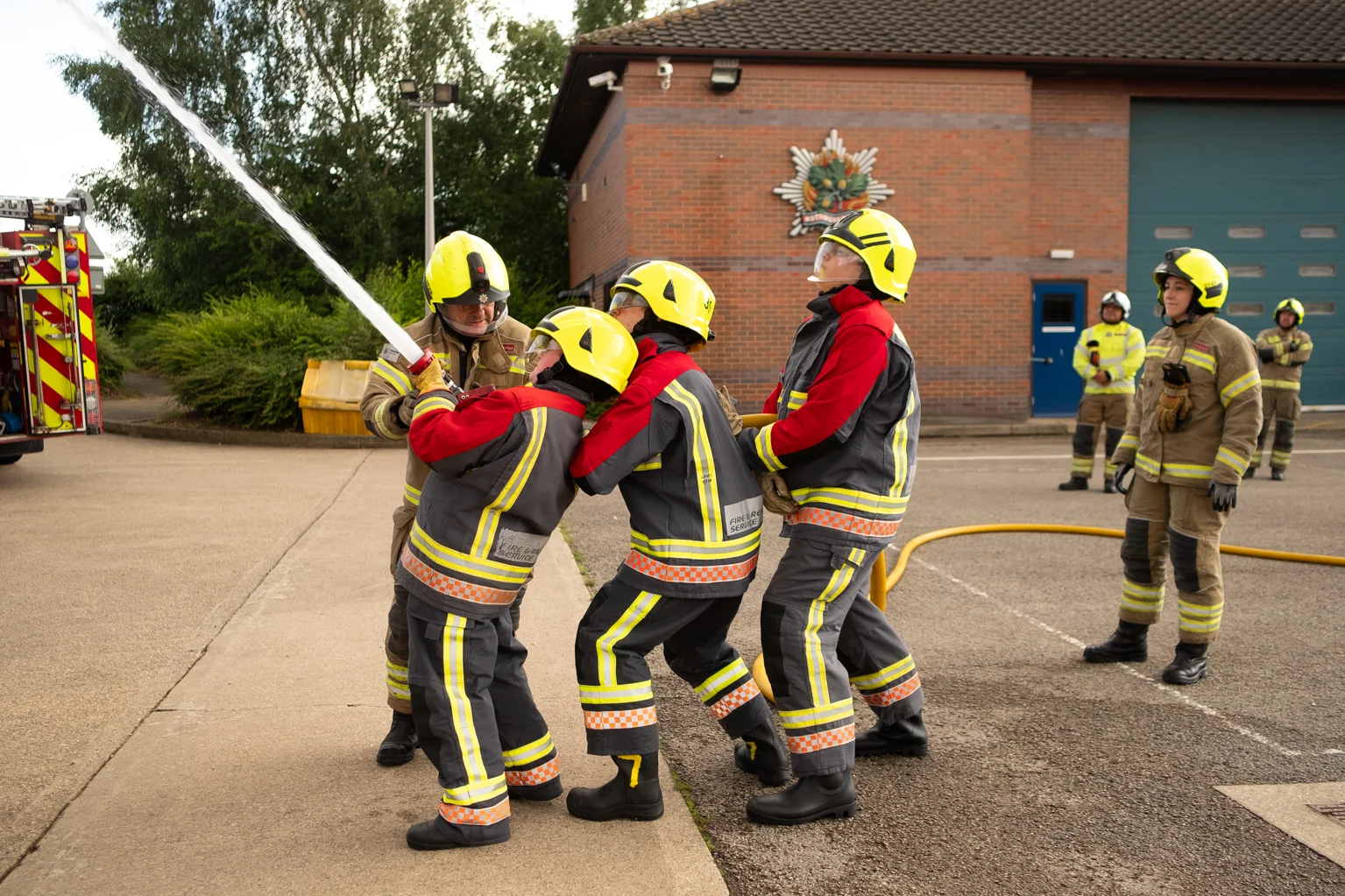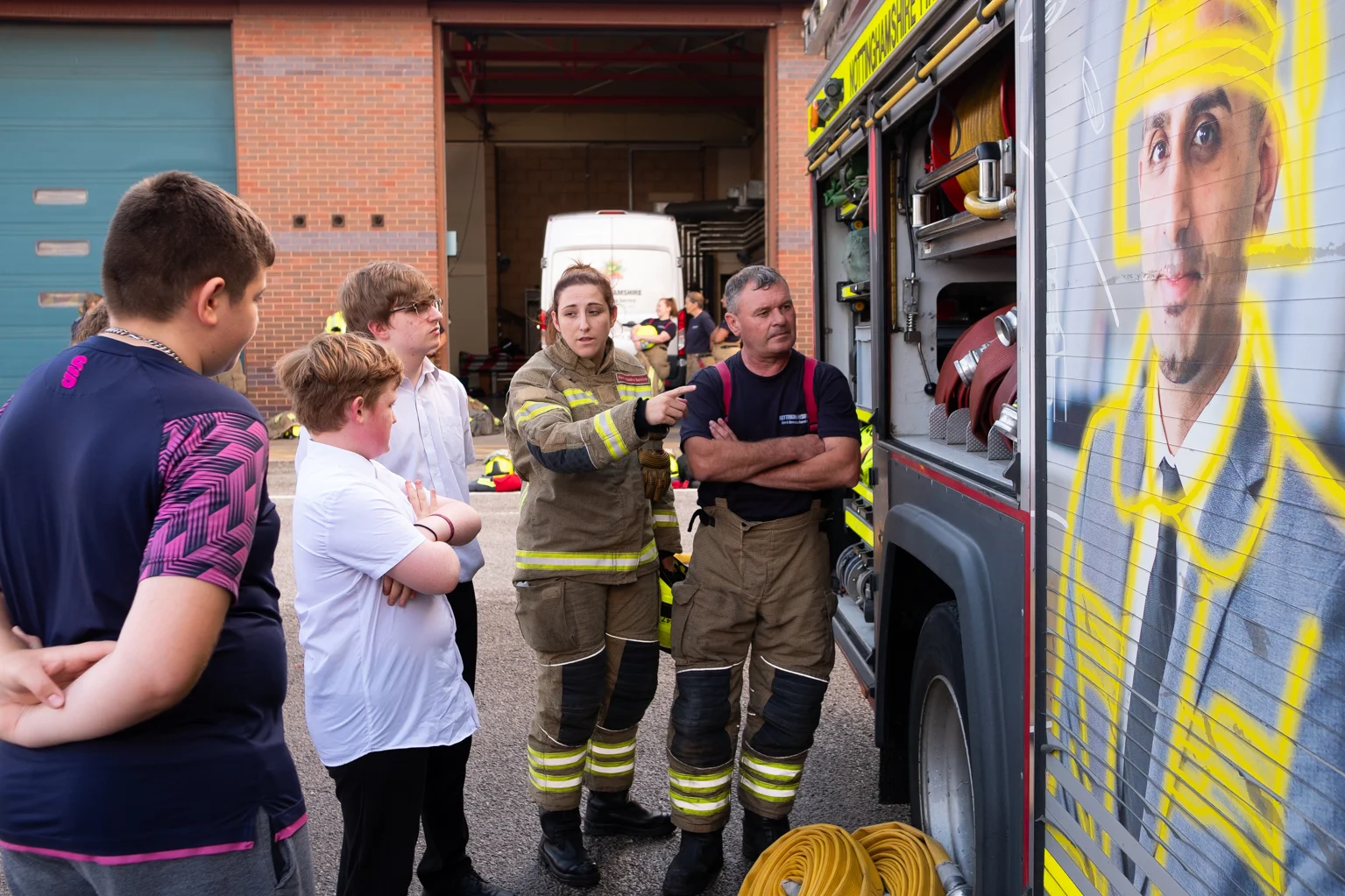 Edwinstowe Watch Manager, Jo Dawson, said: "It has been great being able to work with such an amazing group of individuals. Every single one of them has put their heart and soul into this course, and we have hopefully opened their eyes about what we do as a fire service.
"The community befriending scheme has been put in place service wide to help build relationships with a diverse range of people across the county, helping them to achieve their goals and supporting our goal to make Nottinghamshire safer."
Nottinghamshire County Council Cabinet Member for Children and Families, Councillor Tracey Taylor said: "The scheme is a great example of local services working with the Children and Families service to help make Nottinghamshire safer for everyone.
"It was great that so many young people from Dukeries Youth Centre took part, and it is a testament to the value of our youth service. I'd also like to offer my congratulations to the young people for completing the course."