Cat rescued following industrial fire
Posted on 29 July 2022
In the early hours of Monday morning (25 July 2022) fire crews attended a large fire at a waste collection site at Bulwell Lane, Old Bassford.
At the height of this incident we saw a large amount of waste material on fire and six fire engines were on scene to extinguish the fire.
As part of our response to put out the fire, we used on site machinery to enable us to separate the waste and dampen it down. During this process, a firefighter from Bingham Fire Station spotted a kitten in a pile of waste that was on fire. The firefighter rescued the 10-week old kitten and placed him on the fire engine.
Due to the kitten not having a home, Station Manager Chris Emmott, decided to adopt the kitten and take him back to his family home.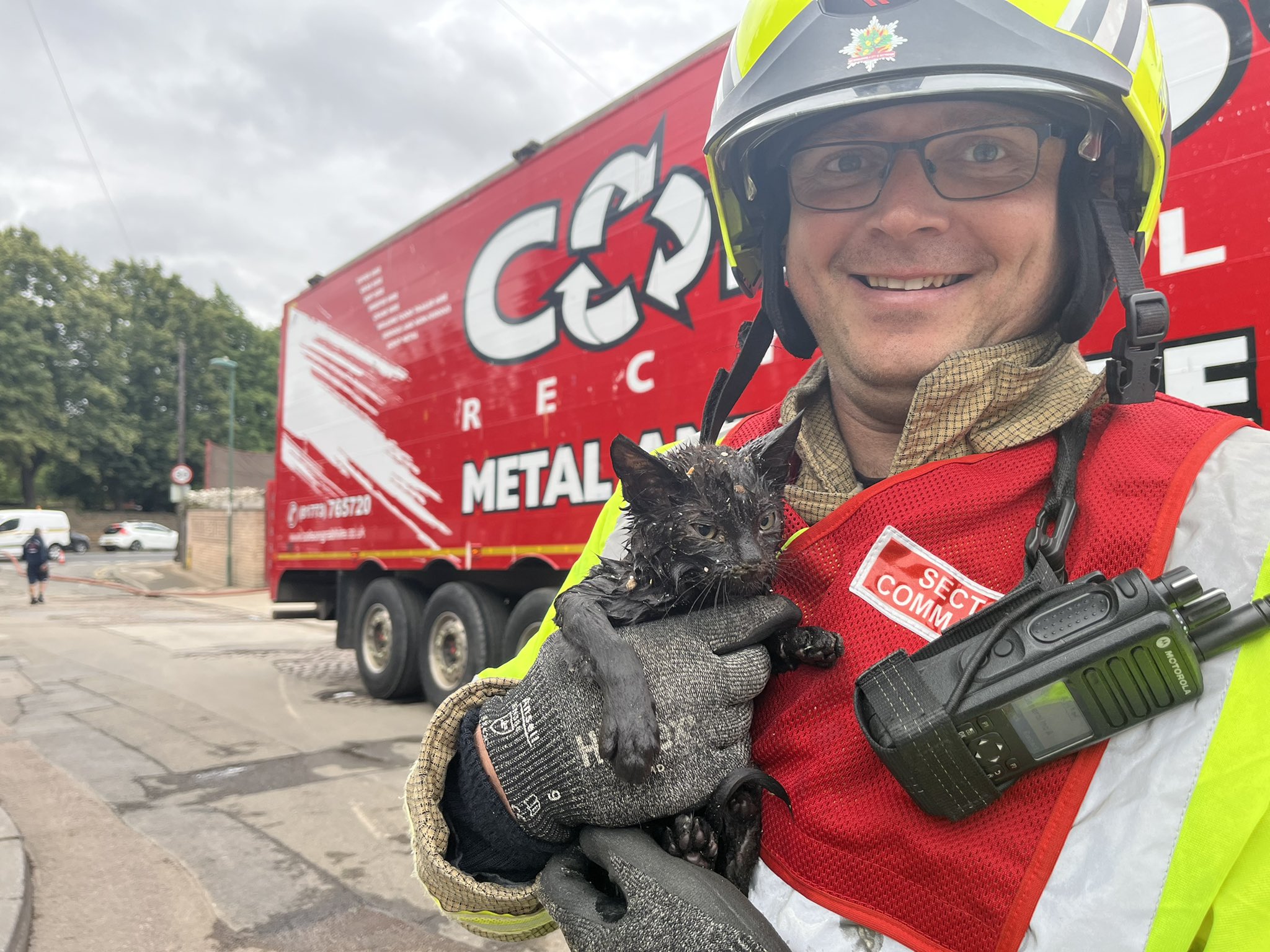 Chris said: "After the kitten was rescued I took him to the vets, and he is now on medication but hopefully on the mend.
"Myself and my family decided to call him Ash – we were thinking long and hard about a fire related name, but Ash was a big hit and the one for the new member of our family.
"Ash is starting to settle into his new environment and my family absolutely love him which has made this all worth it.
"I want to thank the fire crews for their hard work as always whilst dealing with this incident, as well as saving Ash, as any longer then he may not have survived."
Fire crews finally left the scene 12 hours after arriving, however Stockhill Fire Station continued to reinspect the site further until the evening.